---
It is almost the end of the financial year, and that means it is time get all of your payment summaries and receipts in order.
To assist you in ensuring you have everything you need to get the best return possible, Shine Lawyers has put together a checklist that details the basic essentials you'll need, and some of the more detailed documents specific to your financial activities over the last year.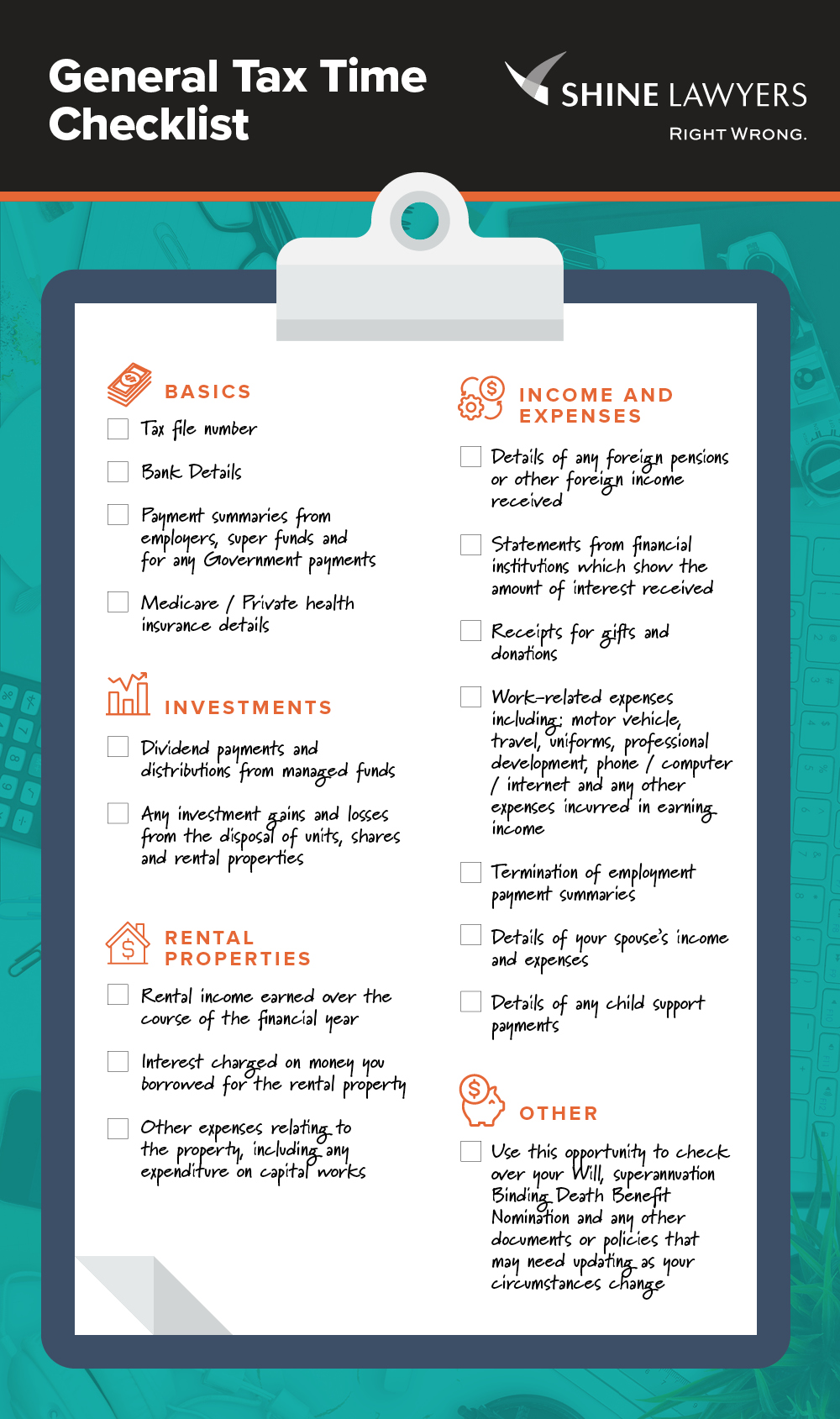 Written by Shine Lawyers. Last modified: June 17, 2018.