Environmental pollution is the contamination of the physical and biological components of the Earth. Check out the infographic below to see the most common types of environmental pollution, their causes, the chemicals involved and the effects on your health.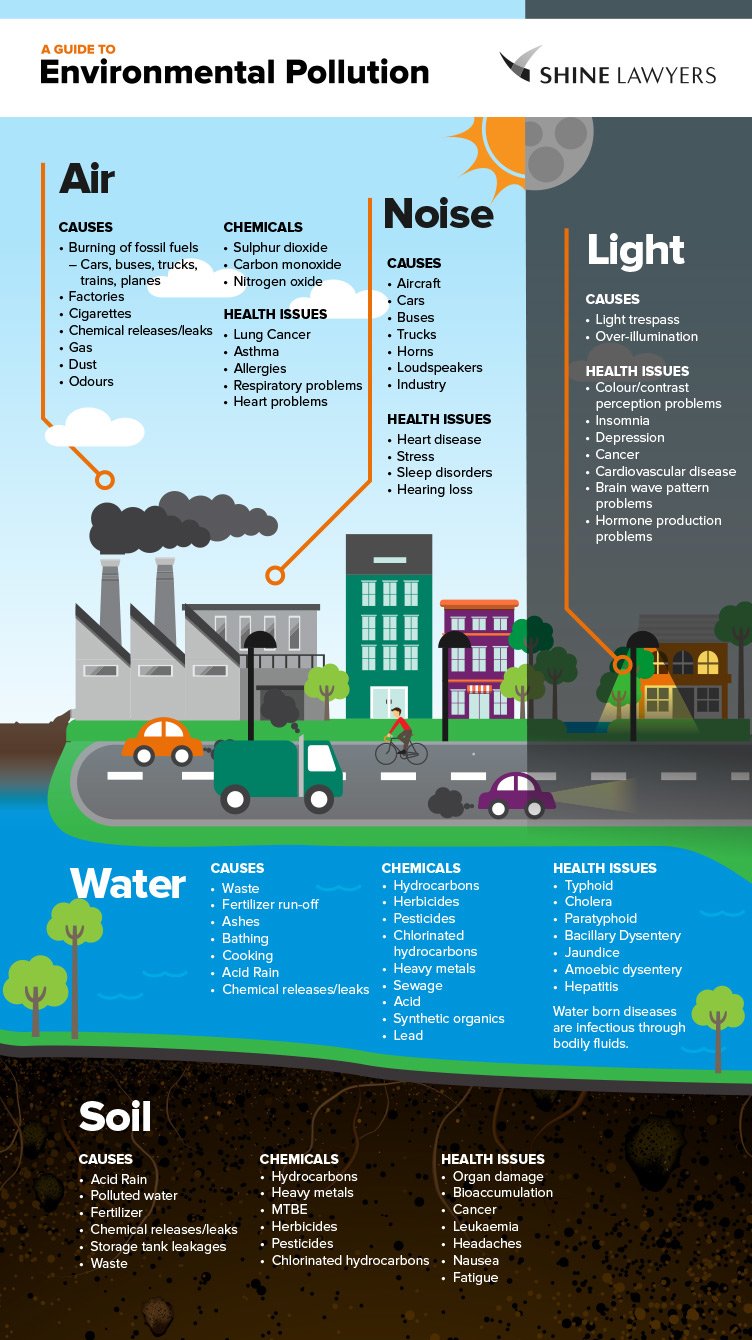 Copy and paste the above to use this infographic on your website.
If environmental pollutants have affected you or your community, you may be eligible to seek legal compensation. Claims for environmental contamination can include financial loss following damage to crops from pollution, or sickness caused by unsafe chemical storage. It's important to act as soon as possible if you believe you may be affected by an environmental contaminant, as most Australian states and territories have time limits for claims. Contact Shine Lawyers today to learn about your rights.
Written by Shine Lawyers on . Last modified: March 13, 2018.